Keirsten Brager, Mom-in-Chief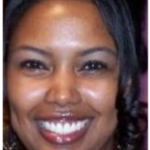 Keirsten Brager (pronounced Kear-sten Bray-zure) went from being a free lunch kid to Sr. Security Consultant specializing in critical infrastructure.
She was recently named one of Dark Reading's top women in security who are changing the game. The Dark Reading profile does a better job explaining her professional and educational background than she ever could.
Although she was not contacted prior to publication, the article does a great job of illustrating that she is practicing what she preaches about having diverse revenue streams. Therefore, she is uniquely qualified to teach other women to how to build a lucrative career like a boss.
Keirsten came from a background of zero privilege, so she is able to relate to women who need career strategies that do not require coming from affluent families and Ivy League schools that are out of reach for the majority of the population.
She spent the last two years working full-time and attending graduate school for her M.S. in Cybersecurity. After finishing graduate school and engineering some work/life optimization into her life, she turned her attention back to her life's purpose – using technology to be a rising tide for other women.
As a former free lunch kid and first generation college graduate, Keirsten was born and raised in the main predictor of future failure: poverty. However, she was too stubborn to accept the story that the architects of poverty had written for her, so she used books, tech, and grit to write her own. Now she wants to empower other women to build their own lucrative InfoSec careers.
Katie Moussouris (@k8em0), Luta Security CEO, bug bounty pioneer, and certified badass said, "We should all just go out and make a shit ton of money because they will never, ever, ever stop telling you that you're not qualified to do or say whatever it is that you're doing or saying, no matter how many years you've been doing it, no matter how many degrees or citations you have."
People will say do not do it for the money, but they do not know how many others depend on you. They do not understand that you financially support extended family. Make more money so you can support loved ones and donate to scholarship funds that help other women. Let us all be okay with making a shit ton of money because it feels good and we deserve it.
Keirsten Brager is a mom, wife, public speaker, CompTIA technical exam developer SME, and mentor. She holds a M.S. in Cybersecurity and several industry certifications, including GICSP, Splunk and CISSP. As an active member of the Houston security community, Mrs. Brager has participated in a number of panels and public speaking engagements promoting strategies for career success.
Dear random dude, before you slide the DMs: meet my husband Paul Brager, Architect and Dad-in-Chief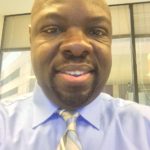 Paul Brager, Jr has been a contributing member of the cyber security community for over 20 years, covering the spectrum of the discipline from security architecture and defensive design to security operations and incident response. He has extensive cyber experience in oil and gas, manufacturing, chemical, and telecommunications sectors, having held various leadership, up to and including CSO of an emergency management and incident response organization. In his current capacity as a Cyber Security Architect, ICS/SCADA/EA SME for Energy and Manufacturing with a major defense firm, Mr. Brager works closely with energy, chemical and manufacturing clients to transform and mature their critical manufacturing and operating infrastructure against cyber-attack, and provide actionable and timely telemetry to assist in incident response and postmortem forensics, against some of the world's most complex adversaries.
Paul holds a Bachelor of Science degree from Texas A&M University in Political Science, with a minor in Business, a Master's of Science in Administration of Justice and Security (Criminal Justice/Cyber fusion) from the University of Phoenix, and is an Alpha Phi Sigma inductee since 2009. Additionally, Mr. Brager is CISSP, GICSP and CISM certified, and is currently pursuing his TOGAF and OSCP certifications, in addition to serving as an adjunct professor with the University of Phoenix, teaching cyber security courses within the IS&T program. He is currently involved as a non-voting board member of ISSA (South Houston Chapter), ISA-99 Working Committee member, ICSJWG committee member and contributor, InfraGard, OWASP, ISACA, ISC2, NSBE and various other focus groups and cyber-focused organizations, and regularly has speaking engagements with industry groups and peer collaborations. He is passionate about the security profession and looks forward to moving the needle in cyber, and helping others do the same.
Views expressed on this site are our own and do not reflect the views of any organizational or professional affiliations.
As a tech industry affiliate and Amazon Associate, I earn commissions from qualifying purchases on this website.