By: Keirsten Brager, M.Sci, CISSP
It is widely reported that women are only 11% of the global workforce of cyber/information security professionals. In order to make the industry more accessible and equitable, I created a solution.
Secure The InfoSec Bag: Six Figure Career Guide For Women in Security (click to purchase) empowers women to create their own opportunities + close the gender and wage gaps.
With this book, I am going to teach you strategies and tools that you need to have a great career in infosec. From defining your goals to building a valuable network, ramping up tech skills to knowing when to walk away, I will teach you to think beyond the single income aspect of reaching the six-figure jobs. I provide worksheets in the guide to challenge you to think bigger and plan for careers with W2s and 1099s.
Consider this:
Bug bounty programs pay researchers millions of dollars per year
Security certification providers, colleges, and universities conduct ongoing content refreshes and pay industry practitioners for their expertise
Platforms pay security practitioners to appear on their webcasts
Companies pay consultants for project based niche services
Conferences pay lucrative fees to their speakers
These examples barely scratch the surface.  This is much bigger than making more money though. Gaining access also means that you can positively influence the direction of the industry as a whole. This includes academia, security technology, government policy, the design of certifications, call for papers (CFP) committees, hiring panels, implementation of codes of conducts at conferences, and much more.
The industry needs your brilliance. We need you to show up and commit to doing the work. We need you to come get this money with us.
Katie Moussouris (@k8em0), Luta Security CEO, bug bounty pioneer, and certified badass said, "We should all just go out and make a s**t ton of money because they will never, ever, ever stop telling you that you're not qualified to do or say whatever it is that you're doing or saying, no matter how many years you've been doing it, no matter how many degrees or citations you have."
I can show you how to secure the bag. Whether you are interested in the field, new to the industry (less than three years), or you're a seasoned pro, Secure The InfoSec Bag will teach you how to manage your career like a boss.
Dark Reading recently named me one of the top 10 women in security quietly changing the game. This career guide is one of the ways that I am doing so. I want to show you how to position yourself for maximum success so you can take control of your financial future, help other women, and leave your mark on this industry!
Word On The InfoSec Streets:
"There is so much great content in this book. It is evident that @KeirstenBrager poured her heart and soul into this. She offers some great tips on how to secure that bag y'all. Can't wait for the hard copy b/c I'm buying that too. Proud of you sis!" C:\hristina M. @divinetechygirl, Cloud & Eng Security @Microsoft, CoF @wocintechchat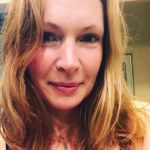 "Keirsten has a capacity for insight and candid, motivational real talk that I find refreshing. She advocates strongly for non dominant groups and speaks from experience. Her voice comes through strongly as you read, like a friend who will not stop until you succeed. This book will become a go-to resource for people at all stages of their career. This is evergreen advice that should be re-read until it becomes a reflex. Set goals, be ambitious, be determined, be strong and get what you deserve. Channel your inner Keirsten."  @MlleLicious ~ Privacy, Security, and Social Media Magic @Medium

"Secure The InfoSec Bag is truly one of the most thought-provoking books you can read. It literally gives away the secrets to getting the salary you deserve and landing the career path that caters to your lifestyle and passions. Keirsten gives the step-by-step playbook for how women can rise up and claim their stake in a male-dominated industry. This book is the key to bettering your future in security, or any role for that matter, as these concepts are beneficial to women in security as well as women across diverse industries." Jasmine Dennis, MS-MIS, Splunk Engineer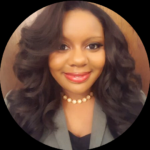 "Hats off to Keirsten for making this resource available! A concise source that helps to empower women in Cyber Security. There is no better place to examine career paths, draw on the wisdom of other experienced cyber professionals, plan for the future via continued education/ networking/career maps and achieve your goals!" Zilphia Martin, M.Sci, SOC Team Lead, Secure24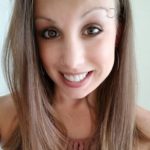 "Keirsten's ebook really drives home the importance of taking advantage of everything this industry has to offer. Information security is not a cookie cutter field. There are so many opportunities that aren't just confined to an 8-5 job, and so many ways to get involved and sharpen your skills. Keirsten does a great job of bringing a lot of those different avenues to light, as well as providing useful goal setting plans and personal success stories to back it all up." Whitney Champion @shortxstack, Solution Architect, Security Enthusiast

"Chock full of great tips and practical advice delivered with inspired enthusiasm. Purchase process=painless. Kudos to the website team!"  Stephen Cobb, CISSP @zcobb, Senior Security Researcher @ESET

"Just finished Keirsten's new book and it was a great read! It helped reaffirm some of the things I've been doing throughout my career and honestly was just a fresh read with real, honest, speaking much like I do with others. My favorite section was around firing my boss and that's something EVERYONE should have in their toolkit if they're unhappy with their professional life and management. Just the reminder that there's so much money to be made in the cybersecurity world, especially for women, and how we are more than capable of taking up every bit of space is worth the cost. I would recommend it to anyone at any level in their career because there are nuggets for all." Terra Cooke, Security & Compliance Professional

"I just read through Keirsten's new book. What a wonderful and educational read. If you are new (or even experienced) in the cyber security industry, you definitely want to check it out" Ken Underhill, CEH, CHFI

"I bought 'The InfoSec Bag' and it's a game changer for #cybersecurity professionals-especially women. You are worthy! Get your bags ladies! #security #infosec" @SonjuW

"If you're in #infosec and identify as a #woman, then you NEED this book!" @DevSecOpsGrl007, Pen tester

"Any quote from @KeirstenBrager's new book inspires, but to me this is perfect: 'Stand out from the crowd. Follow through. Do not just ask about it. Be about it.' If you're a woman in #infosec or you want to hire women in infosec, read her smart words!" Jamie Winterton @j_winterton Dir/Strategy @asu_gsi