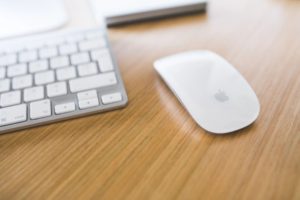 My most recent Tripwire State of Security Blog post is about communication skills for academic excellence and how it translates into career success:
https://www.tripwire.com/state-of-security/off-topic/5-tips-to-get-an-a-on-research-papers-advance-your-infosec-career/
I have observed that college students and people transitioning to cyber from other careers are under the impression that they just need to know how to hack and/or have 20 certs behind their name.
Hacking skills depend on the role you're pursuing and ultimate career objectives; opinions are mixed about the 20 certs.
Some people are impressed by the alphabet soup behind your name.
Others will wonder if you have mastered something other than passing exams and when do you spend time with your family or give back to the community.
Regardless of the route you take, security professionals are people first, and you have to communicate effectively to get anything done no matter what role you're in.
Security is generally seen as cost that must be justified or "sold" to leadership. Hence, strong communication skills make you a better salesperson and subsequently will make your security program initiatives more successful. Further, strong communication skills in security can pave the way to other more brand building centric benefits, such as blogging, forum participation, research or other knowledge sharing opportunities.
The internet offers an endless supply of advice on breaking into security. There is one tried and true way: YOUR PROFESSIONAL NETWORK. Not LinkedIn, but the (right) people who trust you and know:
You are who you say you are
Your skills match your resume & online profile
Whether you can pass a FULL background check
You will not jeopardize their professional relationships
That you will make them look good so they can collect their referral bonus
Communicate well, communicate often.
Aspire to inspire.
Cheers.